US announces $100 million in earthquake relief funding for Turkey and Syria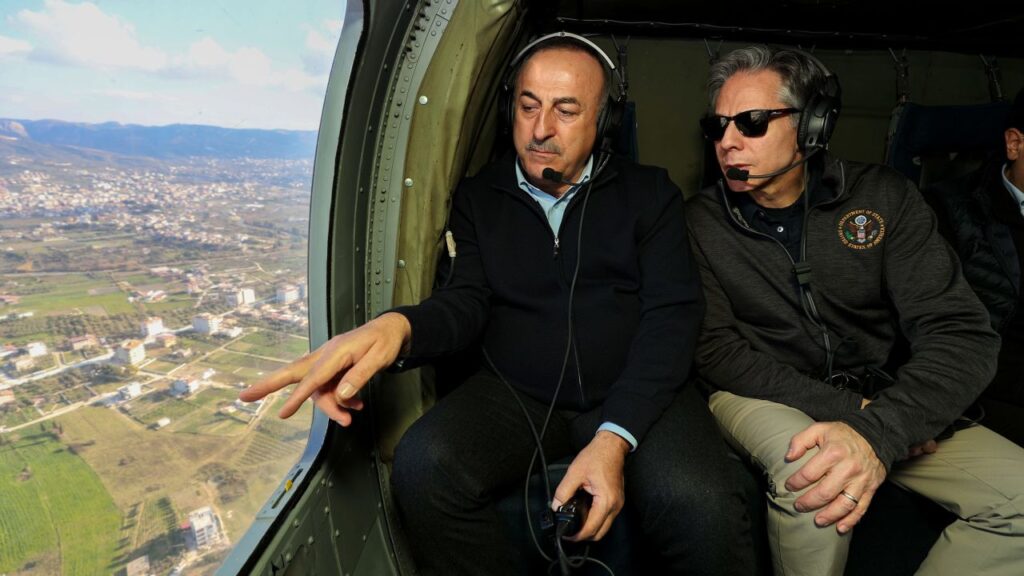 US Secretary of State Antony Blinken on Sunday announced $100 million in disaster relief for Turkey and Syria as the countries grapple with the aftermath of a powerful 7.8-magnitude earthquake that killed at least 46,000 people.
The top US diplomat, who on Sunday joined Turkish Foreign Minister Mevluet Çavuşoğlu on a helicopter tour of some of the hardest-hit areas, later told reporters at Incirlik Air Base that it was "really hard to put into words" the devastation he saw during the tour, but said: "We're here to stand by the people of Turkey and Syria."
According to the State Department, the new round of funding includes $50 million from the Refugee and Migrant Emergency Fund for immediate relief efforts and another $50 million for humanitarian assistance through the State Department and USAID.
The latest funding brings the total American aid to $185 million. Private US non-governmental organisations have already contributed another 66 million dollars to the relief effort so far, according to the State Department.
"Immediately after the earthquake, the United States and other countries stepped in," Blinken said.
Efforts to recover survivors have been hampered by a cold onset of winter in quake-hit regions, while authorities have struggled with the logistical challenges of transporting aid to northwestern Syria, where an acute humanitarian crisis has been exacerbated by years of political unrest.
Blinken acknowledged that relief efforts in Syria are "very, very difficult", but promised: "We'll do everything we can, and for example make sure that any sanctions against Syria don't affect the delivery of humanitarian aid."
"They never have, but we'll make sure that we remove any doubts so that everyone who can can make sure that aid gets to the people who need it in Syria," he said.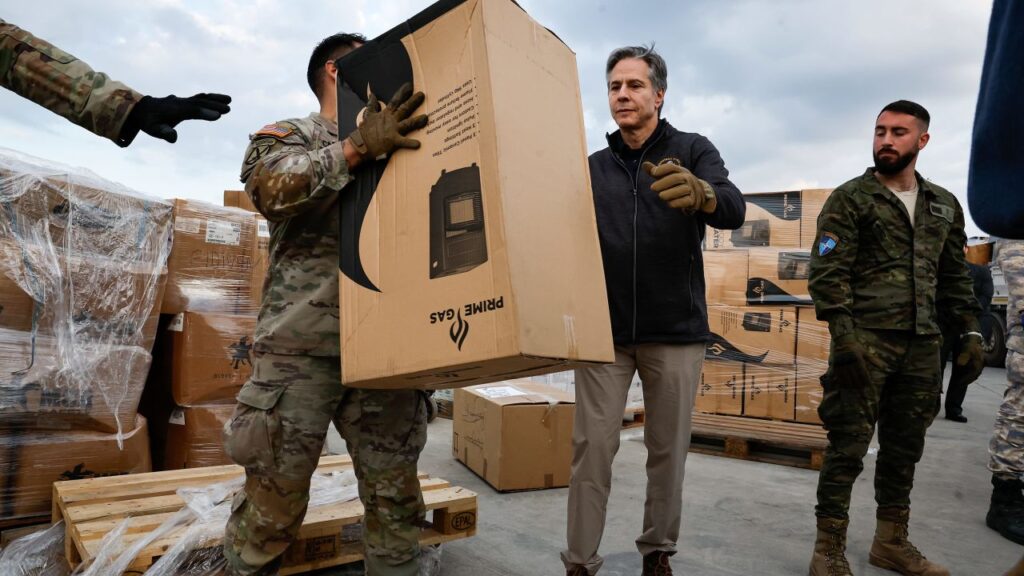 Blinken also met with representatives of the Syrian Civil Defence volunteer organisation known as the White Helmets in southern Turkey on Sunday, pledging US support to the group and other organisations "providing life-saving assistance in response to this tragedy", he wrote in a tweet.
The White Helmets have borne the brunt of search, rescue and recovery operations in rebel-held areas in northern and northwestern Syria.
The group tweeted on Sunday that members were briefing Blinken on the response to the earthquake and the current situation in northwestern Syria, along with "the humanitarian situation, ways to support affected civilians and mechanisms for rapid recovery"
Turkey's Disaster Management Agency said on Sunday that it had suspended most search and rescue operations almost two weeks after the earthquake, as experts said the chances of survival for people trapped in the rubble were unlikely after so long.
Some efforts are still underway in Kahramanmaraş and Hatay provinces. On Saturday, a couple and their 12-year-old child were rescued in Hatay, 296 hours after the earthquake, state news agency Anadolu reported.
Blinken told reporters at Incirlik air base that reconstruction "will require a huge effort, but we're determined to support Turkey in this effort"
"The most important thing now is to get the people who need help through the winter and help them get back on their feet," he added.