James O'Keefe ousted from right-wing activist group Project Veritas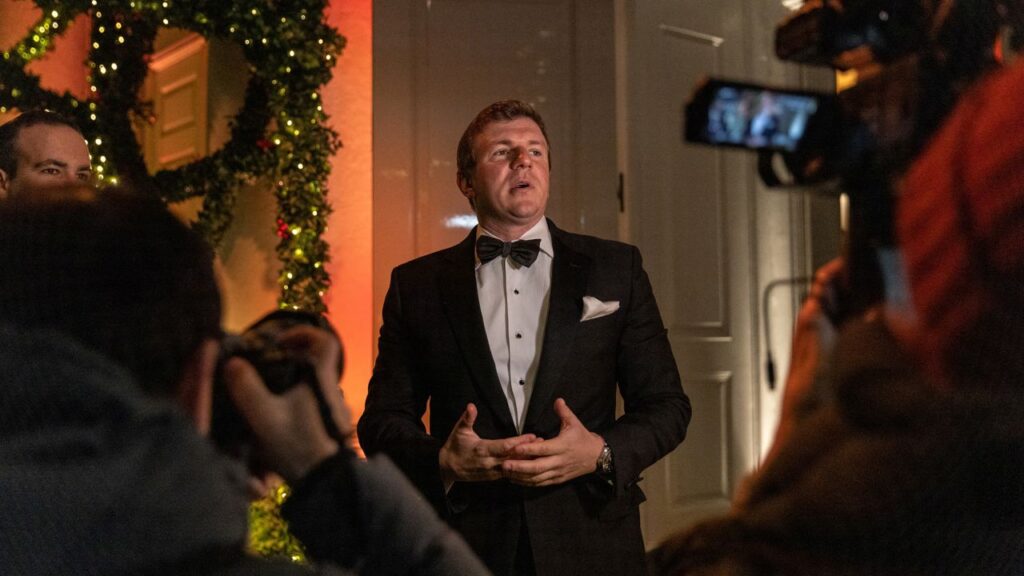 James O'Keefe, the founder and chairman of Project Veritas – the right-wing activist group known for its selectively edited undercover videos targeting journalists and progressive groups – has been expelled from the organization, he told staff in a video address posted online Monday.
"I have been stripped of my authority as CEO and removed from the board," O'Keefe said in a prepared statement to the group's employees. "I am suspended indefinitely from this organization," he added.
R.C. Maxwell, a spokesman for Project Veritas, said on Twitter that O'Keefe "has been removed from his position as CEO by the Project Veritas board of directors"
The right-wing group, which was founded in 2010 and quickly gained notoriety, has targeted news organizations, including CNN and the New York Times, with its undercover videos. The group's heavily edited videos, which often spread disinformation and conspiracy theories, have been prominently featured on Fox News and right-wing media outlets to raise funds and advertise the group.
Federal authorities are investigating Project Veritas for its involvement in the 2020 theft of a diary belonging to President Joe Biden's daughter, Ashley. Two people who sold Ashley Biden's diary and other items to Project Veritas for $40,000 pleaded guilty last year to stealing her belongings.
The removal of O'Keefe from the nonprofit he founded more than a decade ago came after an internal memo reportedly signed by staff members earlier this month and presented to the group's board alleged that O'Keefe was "downright cruel" to his employees.
Daniel Strack, executive director of Project Veritas, acknowledged in a statement last week that there had been "genuine management concerns about the treatment of people" and internal processes at the group. Strack denied that O'Keefe had been removed from Project Veritas, calling him "the hardest working person I have ever met," but said O'Keefe had been forced to take time off from the organization.
Earlier, the 38-year-old O'Keefe had been photographed on a hiking trail in the Santa Monica Mountains with anti-vaccine activist Robert F. Kennedy Jr.
O'Keefe said in the video released Monday that he apologized to the group's board for his "tone" in the office, but that his apology was not accepted or considered sincere.
In a statement Monday, Project Veritas said that while the group's leadership has not yet investigated the full extent of its financial problems over the years, a preliminary review at this time indicates that James spent an excessive amount of donated funds on personal luxuries over the past three years. More will be uncovered during the ongoing review."
The organization said those expenditures include "$14,000 on a charter flight to meet someone to fix his boat under the guise of meeting with a donor" and "over $150,000 on black cars in the last 18 months"
"Despite all of these public allegations, the board still wants to speak with James," the statement said. "We have not fired him, nor do we want him to resign. We want to continue discussions with James to resolve internal issues rather than negotiate them publicly."
O'Keefe pledged to continue his activism and hinted in his 44-minute speech to the group's staff Monday that he would form a new organization.
"I am not done yet," he said. "The mission may get a new name."